HAPPY PETS AND OWNERS
Don't just take our word for it…TastyBone is recommended by vets in Great Britain and around the world, so you can have peace of mind knowing that you are giving your dog a quality product from a tried and tested brand.
ELWOOD CAN'T BEAT TASTYBONE!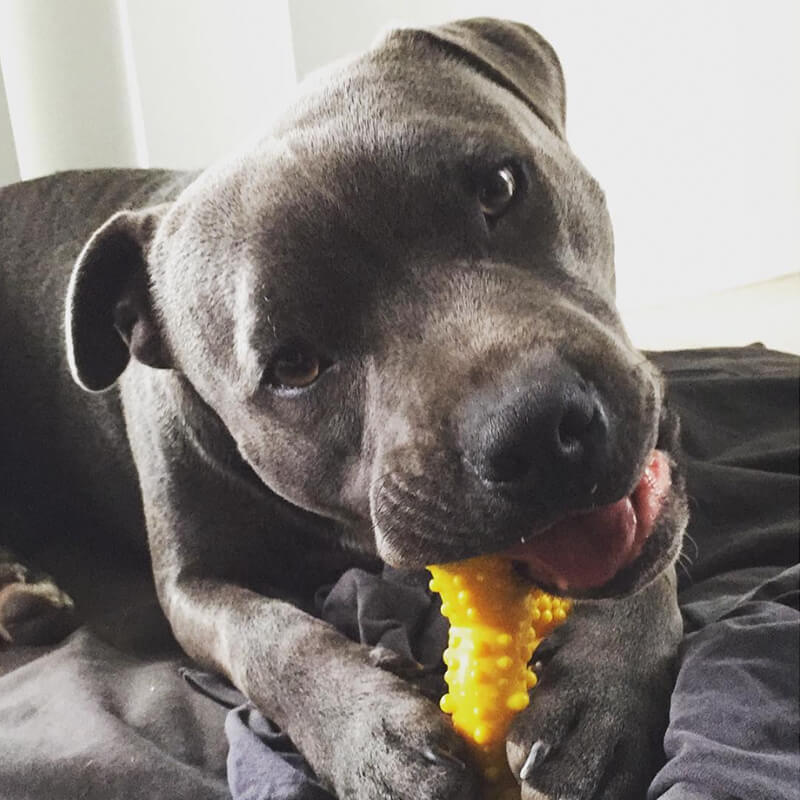 This chew from TastyBone is guaranteed to last 100days. "Day 40 of my mission to destroy this chew toy in less than 100 days" - Elwood "P.S. this is by far the longest lasting toy we've had!"
SULLY LOVES TASTYBONE!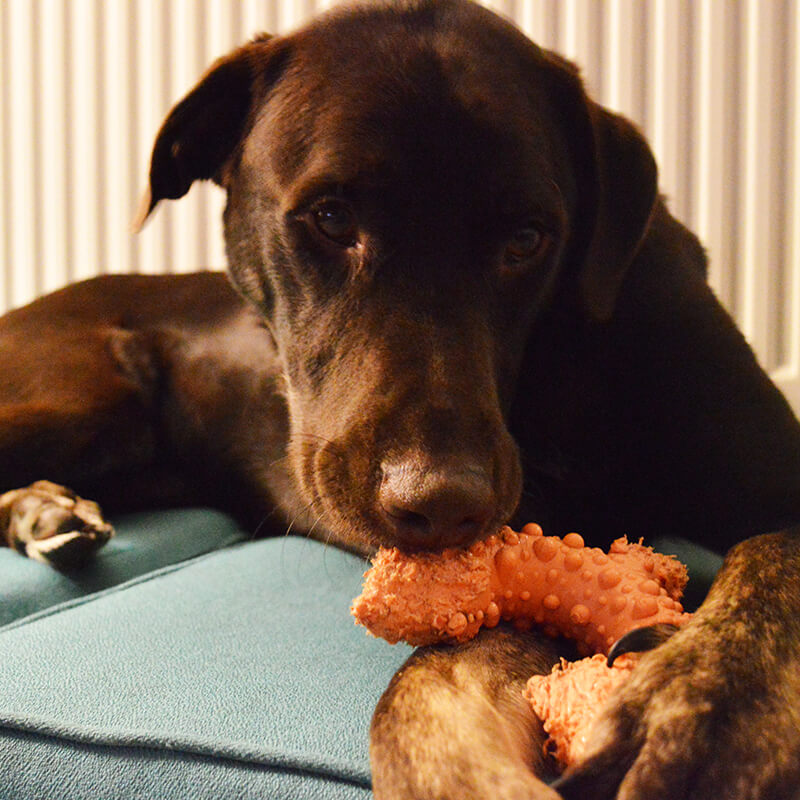 After nearly a year Sully absolutely adores his Dental TastyBone and it's still here! He sits and chews it several times a day where all his other toys ends up ripped to shreds within an hour. Plus his teeth are 'perfect' - a direct quote from his last check up with the vet.