Our nylon chewable dog toys provide the perfect solution to challenging behavioural traits.
Preventing dogs from boredom, which often results in them chewing up household items or stealing food, is important, and durable chewable toys can have huge benefits and reduce the chances of any accidental harm to your dog or furniture!
We've put together a selection of visual brainteasers, aimed at challenging dog owners to pick out their dog's favourite chew toys among a sea of sausages, sticks and other dogs – all while raising awareness of identifying and tackling these common behaviours and keeping your dog healthy and happy.
But how well did you do? We can exclusively reveal the location of our TastyBones in each of these mind-boggling puzzles!
1. In the concentrated jumble of sausages and forks, the first tasty bone is well blended in and partially submerged in the bottom left corner of the picture.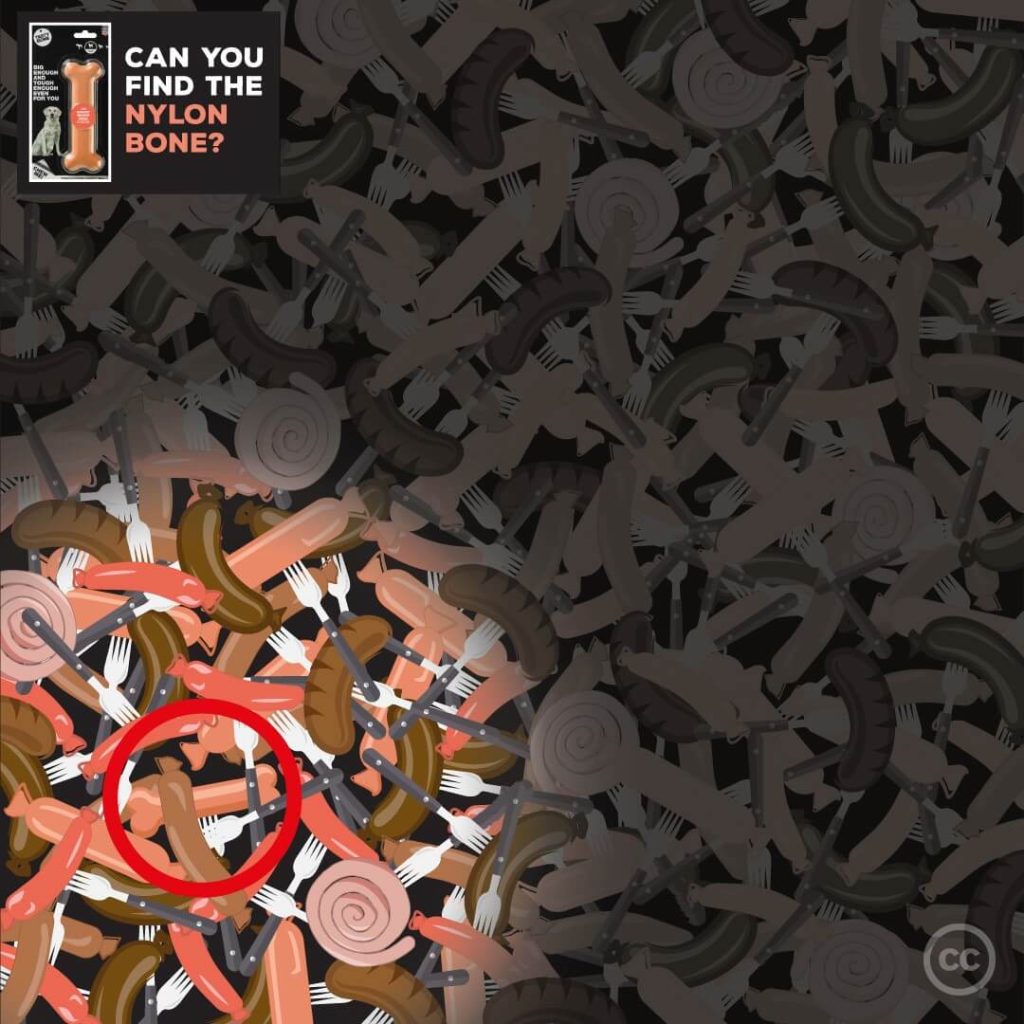 2. Did you spot the toy among the twigs? If you look closely, you can see our nylon trio bone nestled among the leaves and sticks towards the top right corner of the image.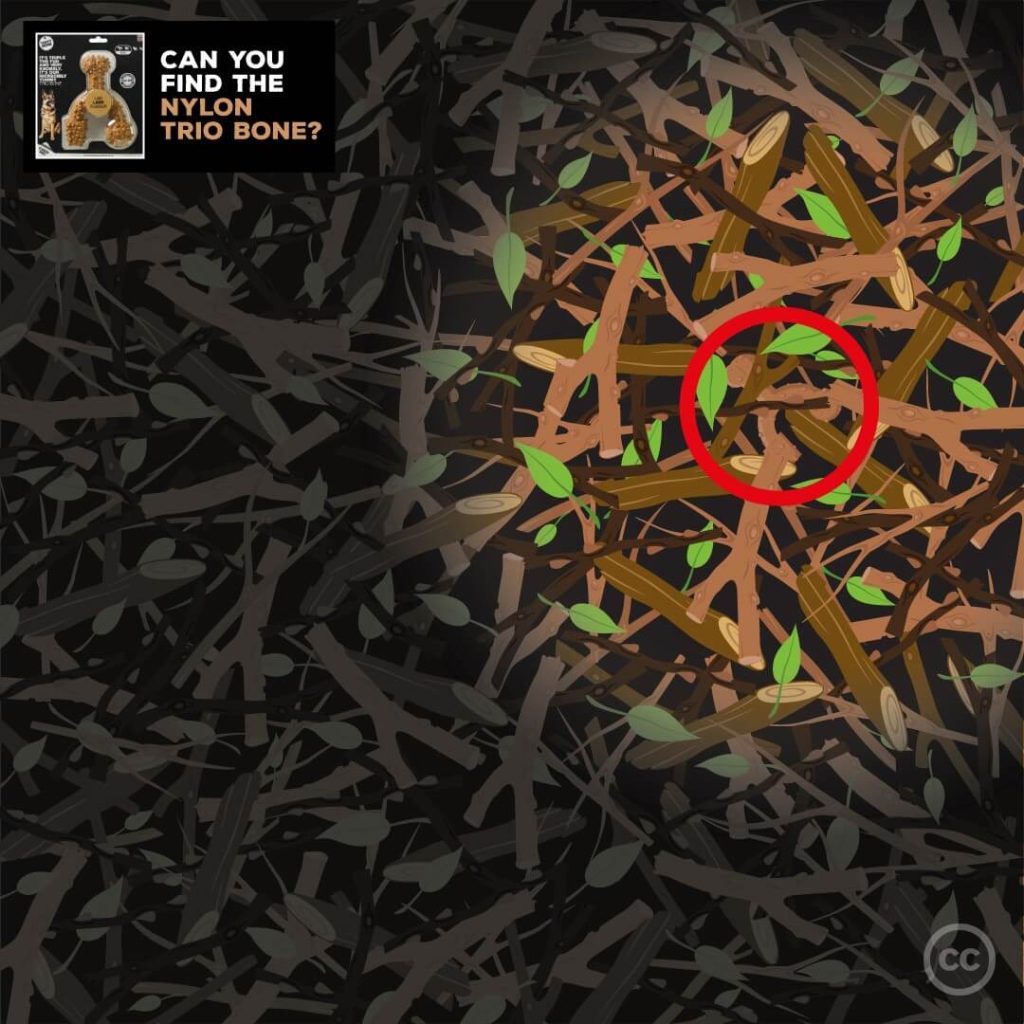 3. If you're struggling to work out which pooch has hold of the nylon chew, cast your eye to the left hand side, mid-way down; the little guy is guarding it well!