As dog owners, we all know that one of the great joys in life is dressing up your pooch for Halloween. Whether your pet loves dressing up or prefers tearing their outfit to shreds, there is nothing better than capturing that perfect photo that you can cherish for years to come. Here at TastyBone, we've put together our favourite looks so that your dog can strut their stuff in style this Halloween.
Remember, only dress up your dog if you know your pooch will be comfortable with it! It's important not to cause your dog any unnecessary stress, even if they do look adorable in a costume. 
The Ghost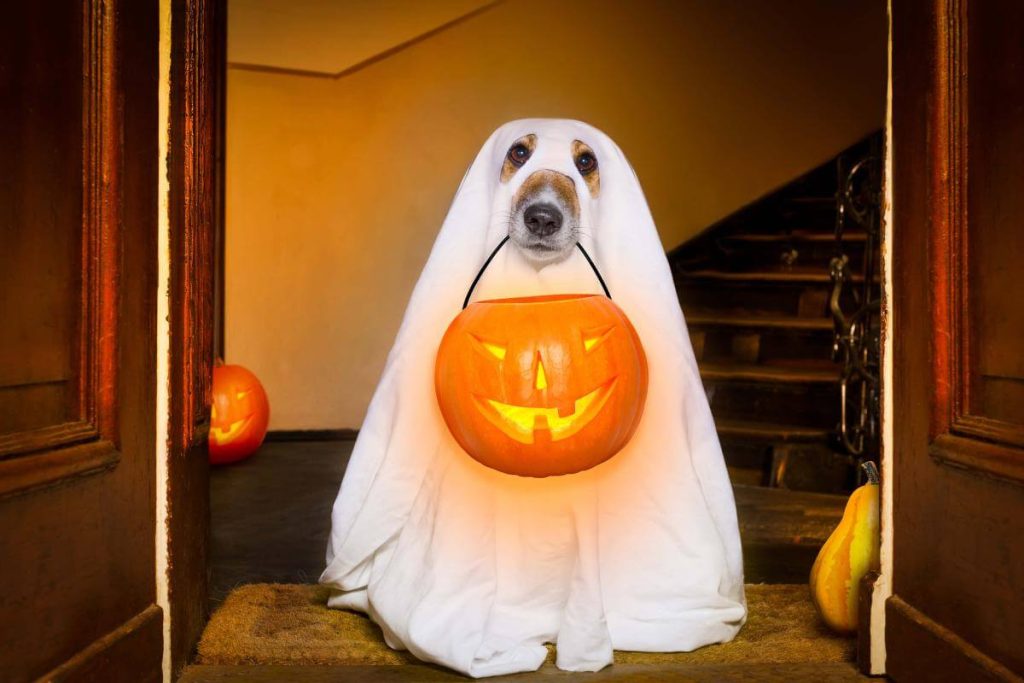 If you're one of those pup parents that likes the simple life, you can DIY a ghost Halloween costume in five minutes or less. Cut a hole for your dog's snout, two holes for the eyes and trim the bottom so that the sheet sits above the floor when your dog is wearing it. Also, be prepared for the pooch to want nothing to do with it; it takes a very patient dog to willingly walk around in a ghost outfit. They just don't realise how cute they look, that's all.
The Witch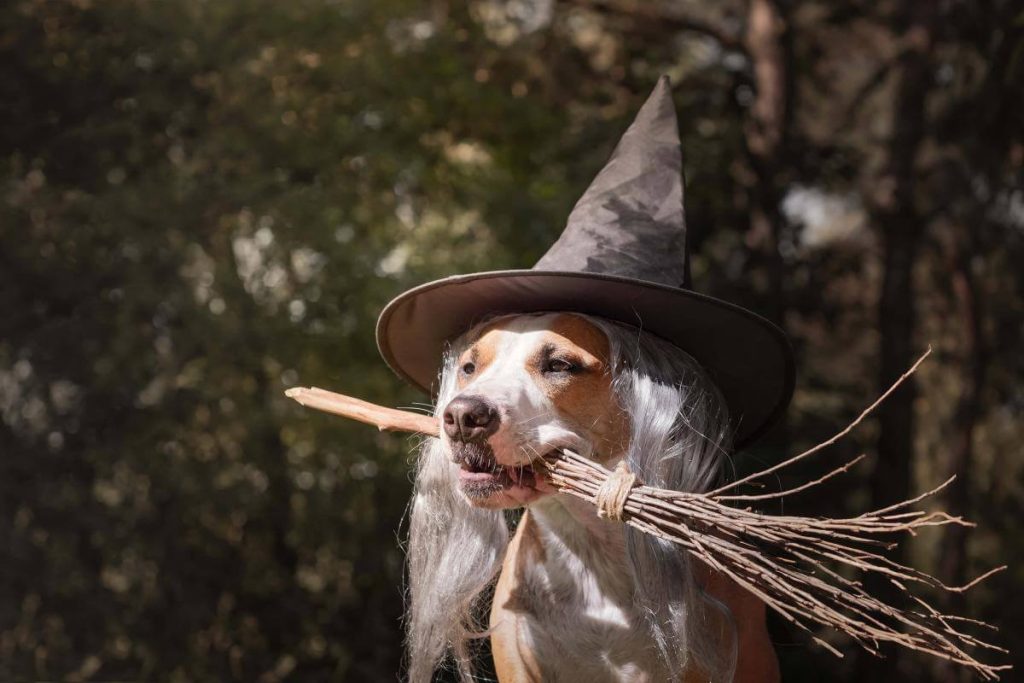 There's nothing more classic than a halloween witch. You can really have fun with this one depending on how receptive (tolerant) your dog is. Invest in a witchy wig and pointed hat and get ready to cry tears of laughter when you see your pooch in their witchy getup. Broomstick and black cat optional. 
The Superhero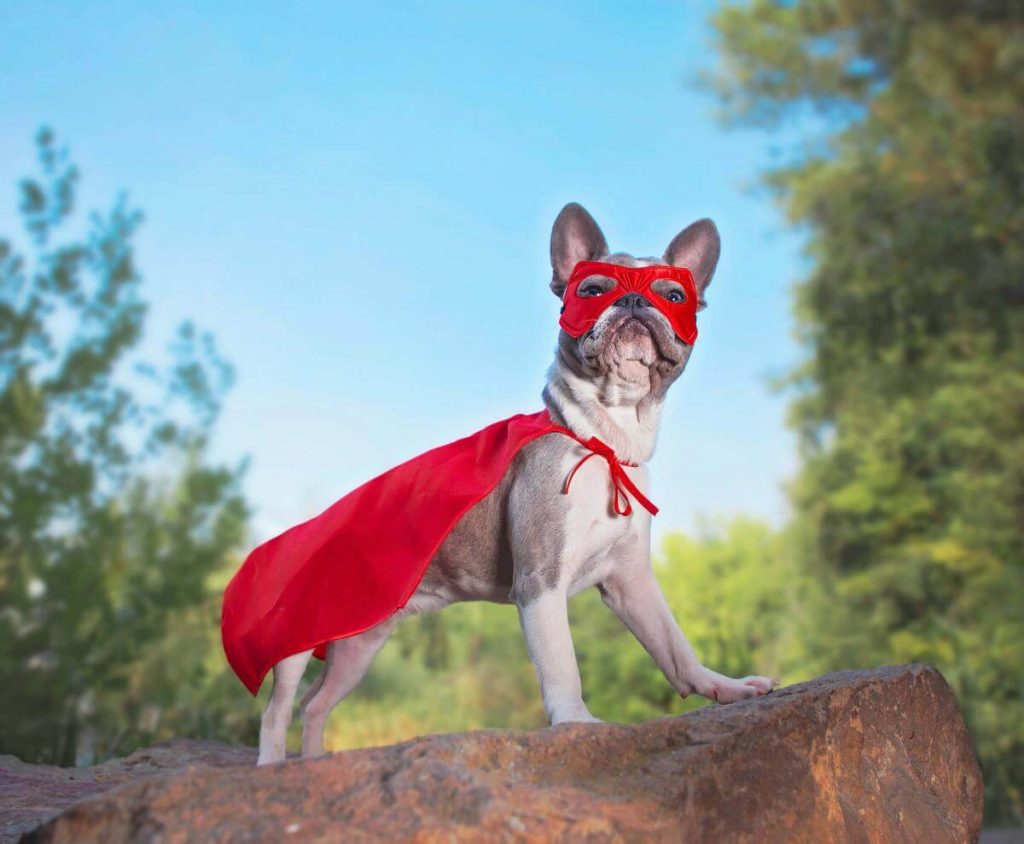 We all know that dogs are superheroes but on Halloween, he/she can actually look like one! Fashion a mask and cape out of red felt material and accessorize to capture the essence of your desired hero (or villain). Your pup to be sure to look like they came straight out of a marvel movie and leave everyone in stitches.
Dracula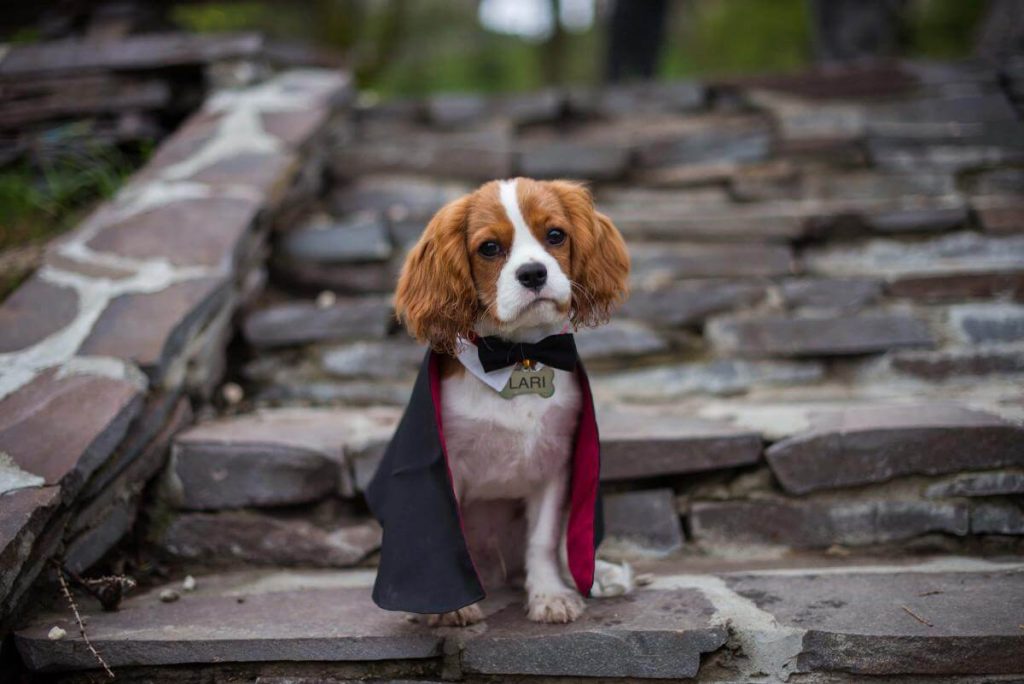 Your dog already has the fangs so why not dress them up as Dracula this halloween? The look is relatively easy to achieve- all you need is a gothic black cape and a white bow tie. Your dog will be sure to nail the Halloween trend when he/she steps out as Dracula. Trick or treaters beware when pup-dracula is on the prowl!
The Devil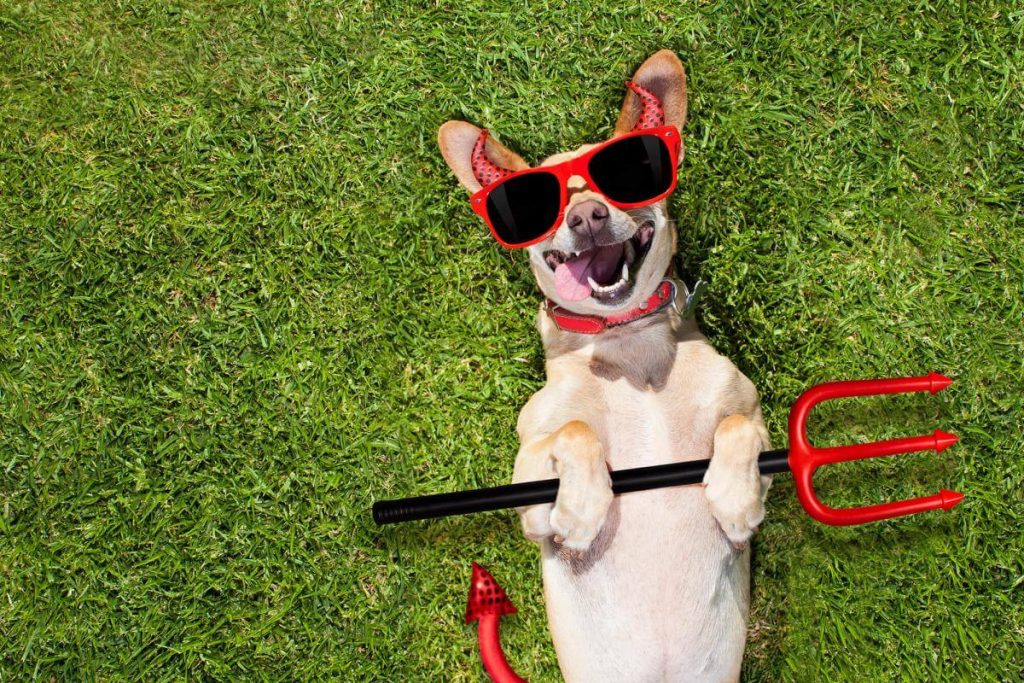 Do you have a particularly mischievous dog on your hands? If you do, dressing them up as a devil is probably a great fit for their personality! You can buy devil horns made especially for dogs and dressing them in red will complete the look. This one is a Halloween classic for a reason.
The beast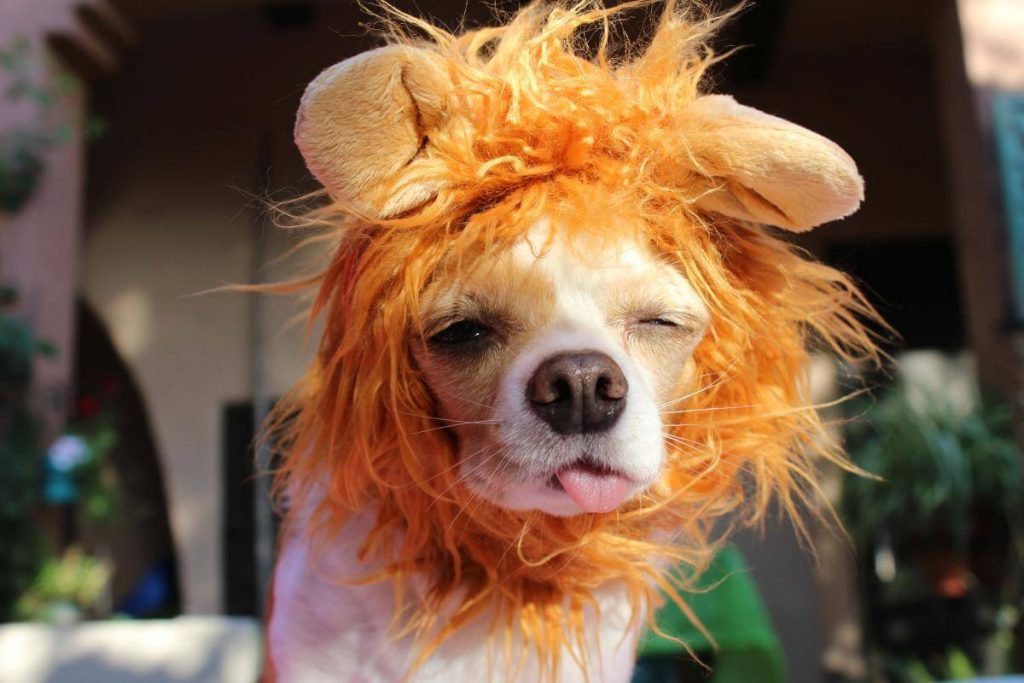 If you have a tiny dog, we guarantee there will be nothing more hilarious than dressing them up as a feral beast! A lion mane is an easy way to make them look fierce and wild, but also totally adorable. You can buy elastic manes online, or you can fashion one yourself out of an old wig. It really doesn't get easier than that.
The hot dog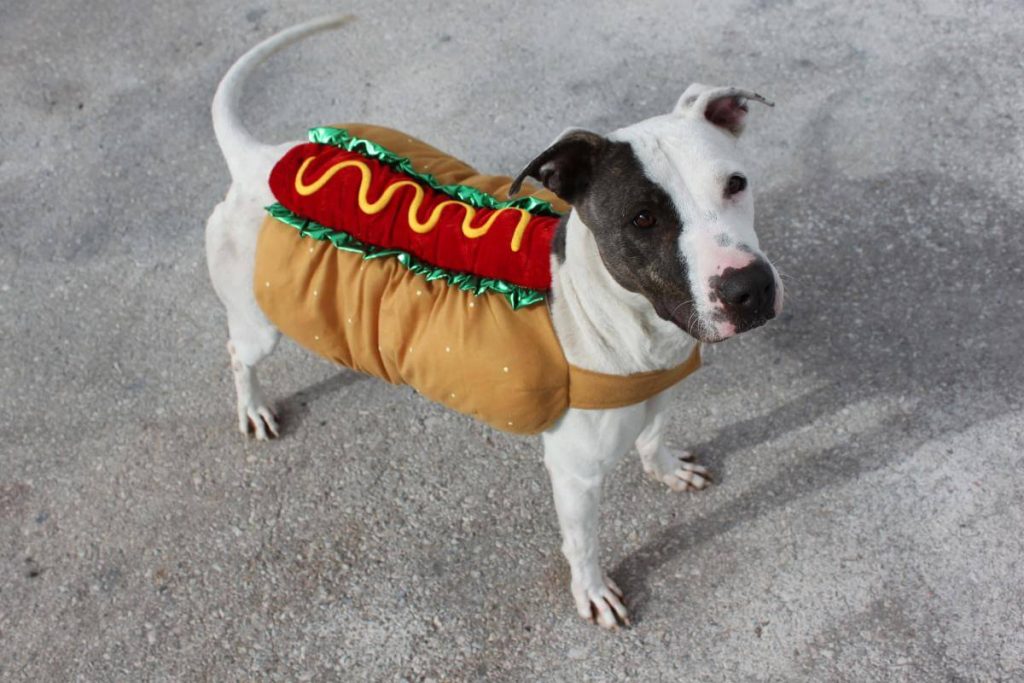 Dogs love hot dogs so why not dress them up as one for the laughs? You can easily find dog hotdog costumes online and your family and friends will love it! Halloween costumes don't just have to be scary; this one is guaranteed to put a smile on everyone's face.
So there you have it! Have you decided what to dress your dog up as this Halloween? Share your pup pictures with us on social and have a great Halloween!